Innovative Products. Thought-provoking Presentations. Creative Discussions. Unlimited Technological Advances.
International Roofing Expo | February 11-13, 2019 | Nashville, TN
Every year the biggest, most influential trade event for the roofing construction and maintenance industry provides total coverage of the innovative equipment, suppliers, resources, information and technologies that are shaping the future of our industry.
Everyone who has a role in the industry comes together at this powerful event to conduct face-to-face meetings, experience the newest innovations, participate in cutting-edge conference sessions and demos, and build relationships at high-level networking events. CONTACT US
This unique gathering offers extensive business development opportunities, by presenting the broadest array of solutions to support each individual segment and creating worldly connections to grow operations of every size. INTERNATIONAL ROOFING EXPO 2019
Who Attends Register | International Roofing Expo

The IRE is designed for commerical and residential roofing contractors, builders, remodelers, building owners, facility managers, estimators, specifiers, architects and engineers of any level.
The Show Floor Exhibitor List >>

The show floor will feature manufacturers and suppliers of all sizes displaying the full gamut of products, value-added services and the most innovative ideas in roofing materials and technology. From major corporations to innovative new start-ups, you will find every conceivable segment of the industry in one place, at one time.
INTERNATIONAL ROOFING EXPO 2019
Hotels
As the only official hotel vendor, IRE Housing powered by on Peak offers you the biggest savings and valuable perks to make sure you have a great time in NASHVILLE.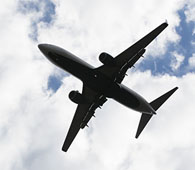 Transportation
Whether traveling by air, land or sea, find travel discounts to make your trip more affordable and resources for navigating NASHVILLE efficiently.