THIS UNIT IS SOLD BUT WE HAVE OTHERS
Equipment Description
THIS ROPER WHITNEY SHEAR IS REFURBISH. THIS UNIT IS COMPLETELY REFURBISHED WITH NEW BLADES AND PAINT. ITS A 14GA SHEAR WITH REAR SHEET SUPPORT AND FRONT MATERIAL RETURN.

CALL US TODAY 1 888 642 2762
https://www.ccrmachinery.com/index.php/contact-us-2/
ROPER WHITNEY SHEAR. This mechanical sheet metal shear utilizes a simple low-maintenance design, coupled with an array of standard features for an attractive combination of value and performance. The 10M14 capacity is 14-gauge mild steel, 18-gauge stainless up to 121.25 inches in cutting length.
The electro-mechanical design of the 10M14 provides quiet operation with low power consumption. The shear is initiated by a moveable footswitch. An oversized shield and toe kick plate are incorporated into the footswitch for added operator safety. The 10M14 is capable of 35 cutting strokes per minute. For increased speeds please consult factory.
The 10M14 Series shears are standard with an two edge interchangeable top and bottom, high carbon, high chrome top and bottom blades , independent, self-leveling hold down with neoprene insert, single, continuous and jog stroke cycles, motor reverse switch, precision-machined table, with dual inch/metric inlaid bed scales and non-metallic gibs. https://www.ccrmachinery.com/index.php/contact-us-2/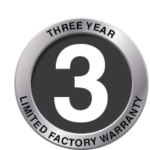 3 Year Limited Warranty
Roper Whitney Shear. Products come with a 3 Year Limited Warranty.
Roper Whitneymechanical shear ("Manufacturer") warrants, commencing with the date of shipment to first end-user ("Customer") and for a period of thirty-six (36) months thereafter, all machinery and parts manufactured by Manufacturer to be free of defects in workmanship and material.
This warranty remains in force for the above time period only if all of Manufacturer's operational procedures are followed and recommended maintenance is performed. If, within such warranty period, any machinery or parts manufactured by Manufacturer shall be proved to Manufacturer's satisfaction to be defective, such machinery or parts shall be repaired or replaced, at Manufacturer's option. All warranty claims are made F.O.B Manufacturer's plant, providing such machinery or parts are returned freight prepaid to Manufacturer's plant or designated service center for Manufacturer's inspection.
All failed parts or components must be returned to Manufacturer prepaid for inspection before credit will be issued for new parts or components. Manufacturer's obligation hereunder shall be confined to such repair or replacement and does not include any charges, direct or indirect, for removing or replacing defective machinery or parts. No warranty shall apply to machinery, or parts or accessories, which have been furnished, repaired, or altered by others so as, in Manufacturer's judgment, to affect the same adversely or which shall have been subject to negligence, accident or improper care, installation, maintenance, storage, or other than normal use or service, during or after shipment. No warranty shall apply to the cost of repairs made or attempted outside of Manufacturer's plant or designated service center without Manufacturer's authorization.